Today 6th September 2023 KBC offline quiz questions and answers are going on, If you also want to know the question answers of today 6th September 2023 then see below KBC Offline Quiz Answers Today 6 September 2023
Table of Contents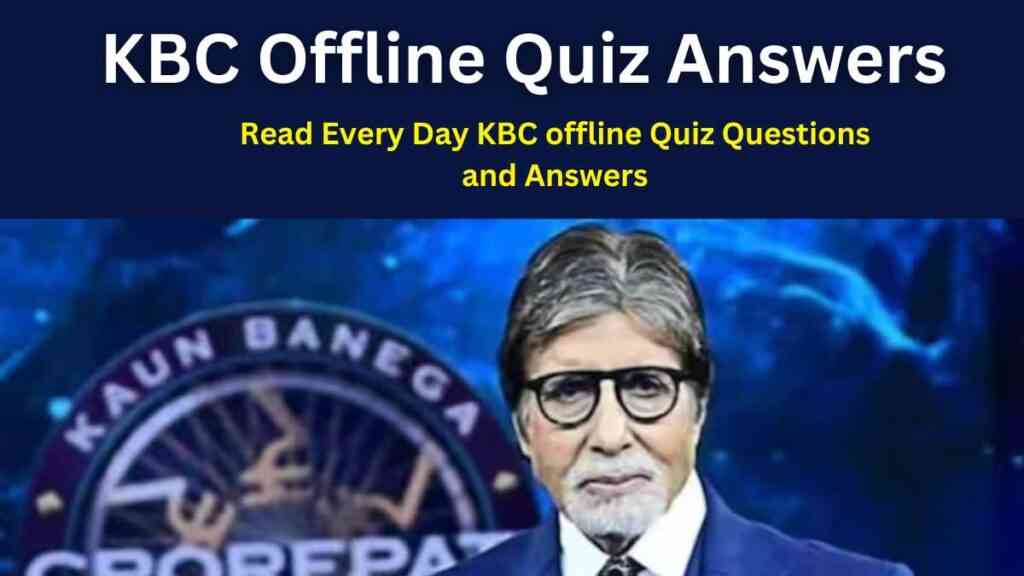 KBC Offline Quiz Answers Today 6 September 2023 English
What is the nickname of the New Zealand men's national rugby union team?
Which Egyptian city is known as the 'City of a Thousand Minarets'?
What is the Capital of Uttar Pradesh?
The IDFC FIRST bank logo has a 'Forward-Moving bar graph' which symbolizes what?
In which movie did Priyanka Chopra make her acting debut?
KBC Offline Quiz Answers Today 6 September 2023 Hindi
न्यूजीलैंड पुरुष राष्ट्रीय रग्बी यूनियन टीम का उपनाम क्या है?
मिस्र का कौन सा शहर 'सिटी ऑफ ए थाउजेंड मिनरेटस' के नाम से जाना जाता है?
उत्तर प्रदेश की राजधानी क्या है?
IDFC FIRST बैंक के लोगो में एक 'फॉरवर्ड-मूविंग बार ग्राफ' है जो किसका प्रतीक है?
प्रियंका चोपड़ा ने किस फिल्म से अभिनय की शुरुआत की?
Read More